In the snowy days that are very cold for us, our hair is fighting to adapt to the weather change. Especially in this period, many of us complain of hair dryness and the resulting sluggishness. We suffer from this situation while swimming in and out of the sea in the summer months and resisting the sharp cold in the winter months. We wrap in conditioners, special serums and oils and start looking for the solution in them, but if you feel that you are not getting enough efficiency in this way, you don't have to worry. It is quite possible to purify the damaged scalp and to meet the moisture needed by our hair with natural methods! "Whatever I do does not help, there is no product left that I did not buy." If you say, take a look at the legendary 4 natural recipes we recommend for your hair care.
Egg-Olive Oil Mask: We Revitalize Dry Hair
Materials:
2 egg yolks
2 tablespoons of olive oil
Do you know the miraculous effect that egg yolk has on your hair? The protein and lecithin contained in the egg yolk strengthens the hair from root to tip and is also perfect against hair dryness problems. After the mask, the hair gains incredible resistance, softens and strengthens. Preparing the egg mask is simple! All you need is 2 egg yolks and 2 tablespoons of olive oil. After pouring them into the same container, mix them well and start applying to your hair by adding 1 cup of water over the mixture. While doing this, look at the clock, the mask needs to stay in your hair for exactly 20 minutes. After 20 minutes, rinse with lukewarm water. When you apply the mask every 15 days, you will notice a visible change.
Banana-Honey Mask: Strong Effect on Exhausted Hair
Materials:
1 banana
Half a tablespoon of honey
Coconut oil
rose water
"I have a tired hair structure, I just cannot strengthen it." If you are complaining, say hello to the lush hair you see away from yourself with this recipe. Containing 75% water, banana is actually a great food for our hair! With vitamins A, E and C, Banana strengthens the fine appearance of the hair and removes its weakness. In addition, bananas are rich in potassium and antioxidants. The honey and coconut oil contained in this mask adds shine while moisturizing the hair.
First, blend 1 whole banana and add coconut oil and rose water to it. Finally, add the honey and mix it to a soft and creamy paste. Before using this recipe, your hair needs to be clean, so shampoo your hair first and leave it moist without drying. With the help of a hair coloring brush, start applying the mixture from the bottom to the ends, starting from the roots. The scent of the aroma in your hair will take you away from you. After waiting 20-30 minutes, rinse and dry.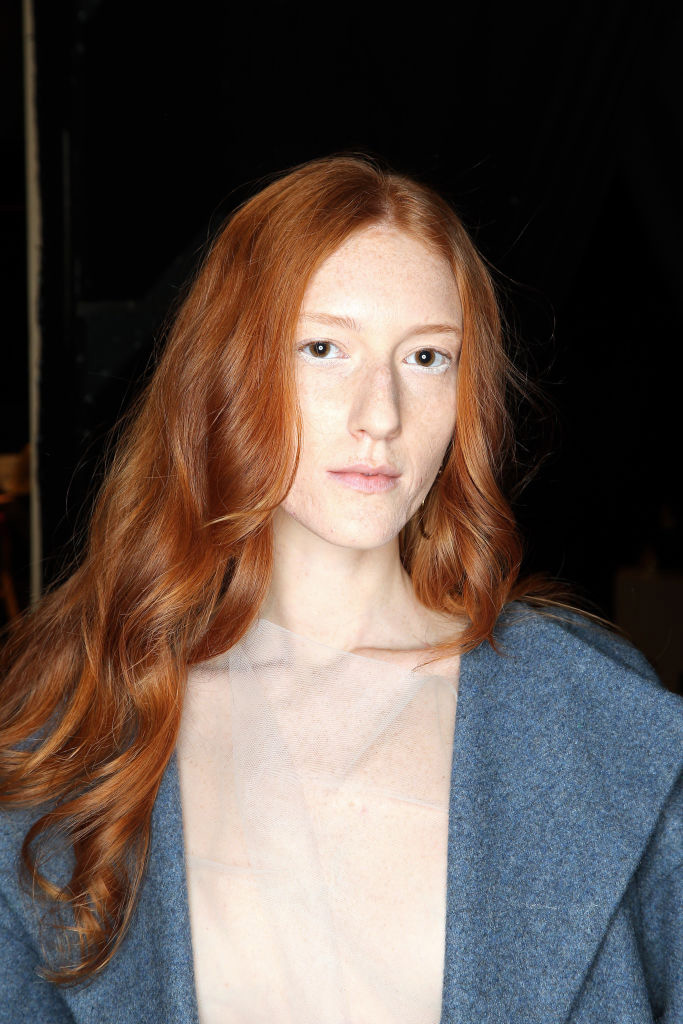 Aloe Vera-Almond Oil Mask: No More Hair Loss
Materials:
Aloe Vera Plant
Almond oil
Half ripe avocado
Hair loss is hard to deal with, but now there is a solution! Hair loss, which is caused by seasonal changes and vitamin deficiency, has become a problem for everyone today. For this, even specially produced products were not enough to solve our problem. The remedy is now in the Aloe Vera and almond oil mask! Aloe Vera is a plant that we have heard of recently with its benefits. It shows its greatest benefit on the hair. Vitamins A, B, C and E in the content of Aloe Vera eliminate the dead cells in the hair and help the hair to grow healthily by preventing hair loss. The avocado found in the ingredients is a fruit that contains amino acids. It stores a high level of protein in the hair and removes the fatigue in the hair.
We prepare this mask with three products, what we need: Aloe Vera Herb, Almond Oil and Half Avocado. First, we mash the avocado until it becomes a puree. We pour 2 tablespoons of almond oil on it. We continue to mix until the almond oil penetrates into the avocado. Afterwards, we cut off 2 leaves of the aloe vera plant and put the pulp in a bowl with a spoon. We pour the almond oil and half an avocado on top and it's okay. It is enough to apply the mixture on our damp and clean hair and leave it for 2 hours! With an application once a week, you will see that your hair does not fall out as often.
Sage Mask: Getting Rid of Dandruff
Ingredients:
1 tablespoon of thyme
1 tablespoon of mint
1 tablespoon of sage tea
Half a glass of lemon juice
2 sprigs of nettle
Dandruff is another common ailment that women and men experience with hair. This problem can arise from changing hair care products too much or from malnutrition. However, the main reason underlying dandruff formation is the drying of our hair follicles. Dried scalp exfoliates causing dandruff. Especially if you have dandruff problem, you should turn to natural methods rather than chemical products. Are you ready to make an incredibly effective mask with little product?
In this mask we surrender to the legendary power of herbs. Add the hot water we boiled over the thyme, mint, sage and nettle bought from akta and leave to rest for half an hour. When you arrive at the end of this period, add half a glass of lemon juice and mix it. Finally, massage our scalp and feed the mixture. You can keep it in your hair for 10 minutes and wash it with cold water. As a result of the mask, you will observe that your dry scalp is moistened and the scaly appearance disappears.
Prepared: Zülal Ayyüce