Many of us would not say no to this if we said we should stop time. Wrinkle… the nightmare of us women! As we age, our skin inevitably sags. There is nothing we did not do to say goodbye to the appearance of our skin against the time. When we say face wash gel, special night cream, under-eye serum, we surrender ourselves to these products and look for solutions. Not only that, but we spend a fortune to erase the traces of time from our face. A young and healthy skin… The dream of every woman! However, with the miraculous properties of the 5 natural materials we will give you, it is time to turn this dream into reality. Prepare the pen and paper because the solution you are looking for is hidden in our recipes!
Carbonate
Do you know that baking soda creates a natural botox effect on the skin? Carbonate, which is perfect for crow's feet and forehead lines, helps tighten pores and gives your skin a younger appearance. The ingredients you need for our first mask are baking soda, mineral water and lemon. First of all, mix 2 tablespoons of baking soda and mineral water with lemon and mix well. After cleansing your face, apply it to your wrinkles and repeat this every two days. Baking soda will act as a tonic and will seriously hinder your new lines. You will not even believe the change in your skin after 2 weeks!
Egg
You ate your egg at breakfast. Do not throw away their peels because it is your skin's new detox product! Thanks to the calcium in the eggshell, it stretches your skin and delays the signs of aging. Begin the preparation of the skin-tightening egg mask by passing the egg shells through a food processor. After making sure that the shells are powdered thoroughly, add 1 egg white in it and rub it on your skin. After waiting for 15 minutes and washing with warm water, you will immediately feel the tension on your skin.
Maya
If we are talking about keeping our skin young in natural ways, it is not to mention yeast. For centuries, yeast has been seen as the opposite of wrinkle. Because, it not only cleans your skin deeply, it also gives the skin a young, vibrant and smooth appearance. In this mask, we first soften 1 teaspoon of solid yeast with the help of milk. Once you have a homogeneous mixture, rub it on your skin. Leave it for half an hour and remove the residue with the help of plenty of warm water. You can get rid of wrinkles by repeating this mask once a month.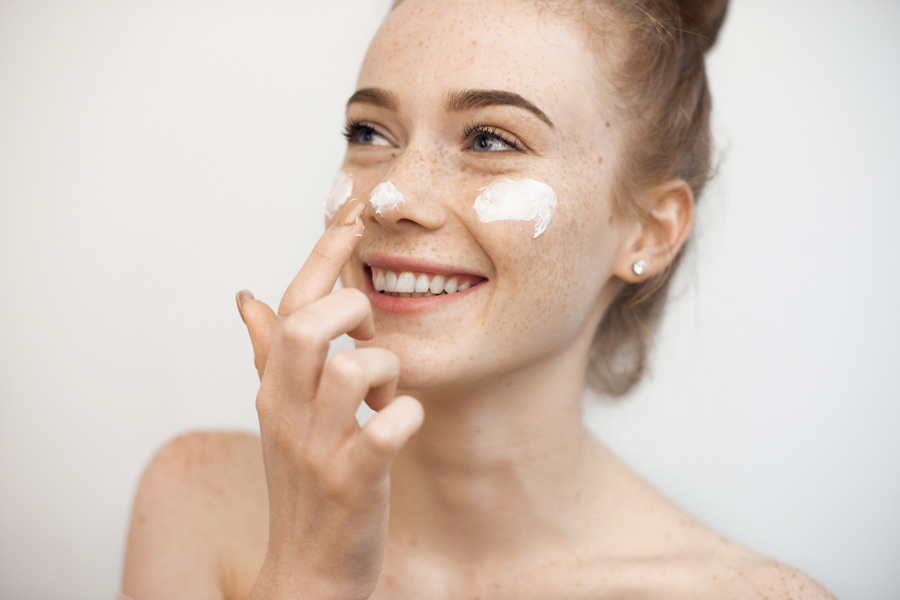 Rose water
How would you like to feel the freshness of the delicious and refreshing scent of rose water on your skin? When rose water, which is usually used as a tonic, comes together with the witch hazel plant, a combination of these two ingredients results in a mixture of youth elixir. If you're ready, let's move on to the mask recipe. In half a glass of rose water you need to add: 1 teaspoon of lemon, 1 teaspoon of witch hazel and 5 drops of almond oil. Mix all of them and apply them to your skin by massaging them with the help of cotton. You will see that the mask gradually dries on your face. You can then rinse with cold water and contribute to the formation of new cells in your skin. Let's not go without adding that, it is enough to apply the mask once a week in the morning.
Carrot and Orange
As you know, carrots are rich in antioxidants. Orange, on the other hand, is our skin's source of vitamins, minerals and beta-carotene thanks to the vitamin C it contains! The carrot and orange mask gives your skin the moisture it needs and cleans the pores and eliminates the sagging. For this mask, you need one medium orange, one medium carrot and a tablespoon of honey. Cut the carrots and oranges into slices and blend them in a blender. After you get a liquid mixture, add honey on it and leave it on your skin for 20 minutes. You can apply the mixture on your skin three days a week in the morning.
Compiled by: Zülal Ayyüce