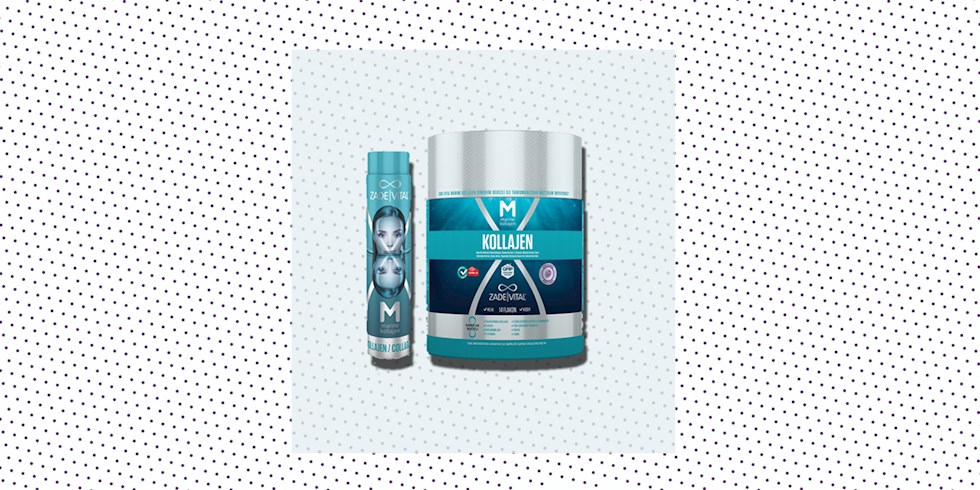 Zade Vital celebrates the arrival of the new year with its brand new series Marine Collagen developed with fish-derived collagen and patented ingredients. Marine Collagen, seen on the skin depending on age and environmental factors; It provides protection against wrinkles, dryness, dullness and loss of elasticity with its unique ingredient "Synergic Eight".
Marine Collagen, developed by the Zade Vital R&D Center in cooperation with Ege University ARGEFAR, using ingredients proven by clinical studies, combines original formulations by considering different ages and needs. The series provides a synergistic effect on the skin thanks to its patented ingredients; It is offered in three different forms: capsule, ready-to-drink liquid vial and powder sachet.
Marine Collagen is derived from hydrolyzed fish collagen, which contains more skin-compatible type 1 collagen, which is better absorbed by the body than bovine and other collagen sources. The formula is also supplemented with natural antioxidants such as hyaluronic acid, vitamin C, zinc, biotin, superoxide dismutase derived from melon, elastin, grape seed extract and flavonoids.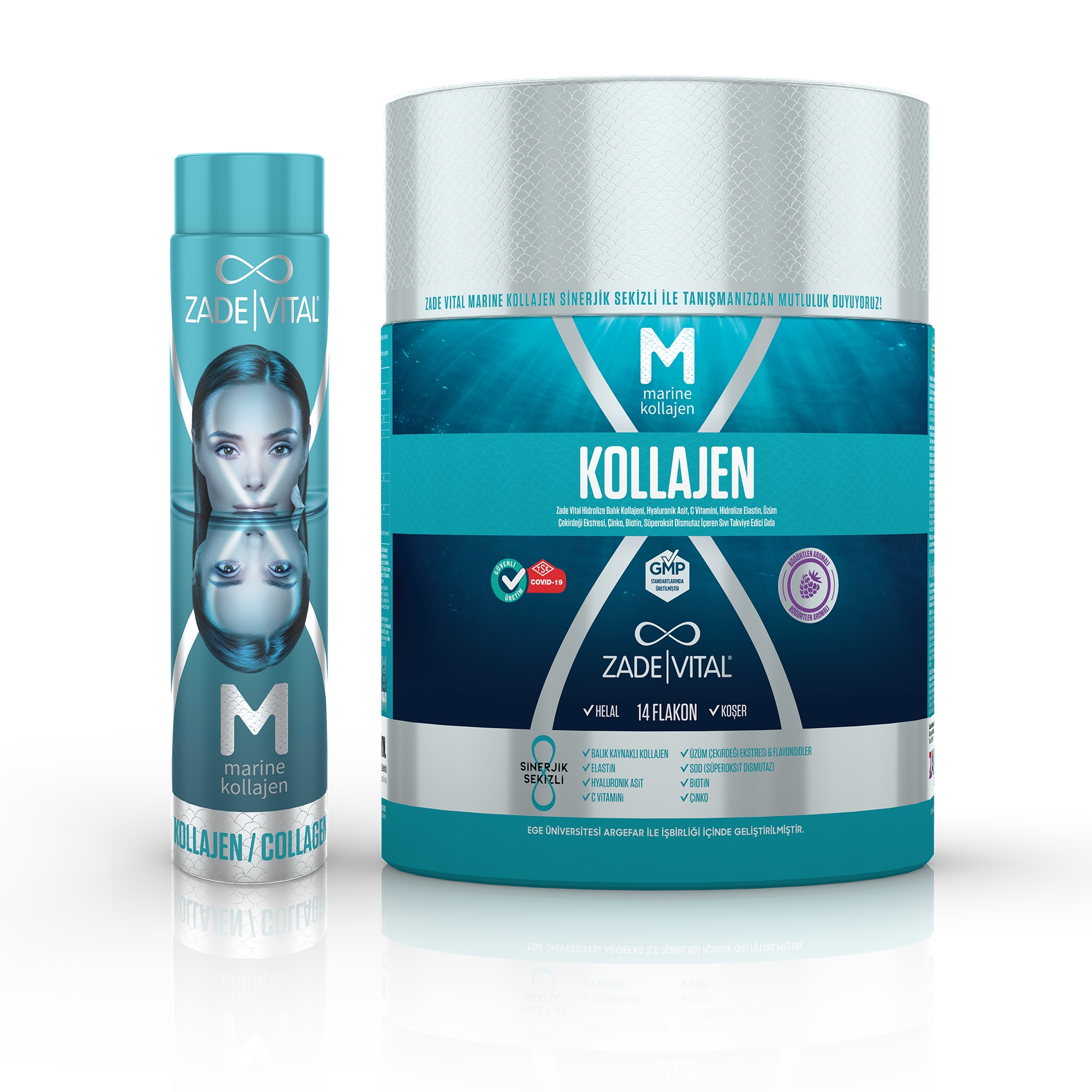 These ingredients, which provide a synergistic effect with hydrolyzed fish collagen, not only support the regeneration of collagen, which decreases and deteriorates in the skin, to the body; It also offers an ideal solution to skin problems such as loss of elasticity, lack of moisture, skin tone unevenness, fine lines and wrinkles.
Reduction in deep wrinkles in 88% of users
Clinical studies reveal that the first effects of collagen supplementation will be seen after 28 days of use. In regular use, an effective ingredient that plays an active role in alleviating skin rashes and dark spots; It also contributes to the moisture level and smoothness of the skin. Thanks to its rich content of vitamins and minerals, it positively affects the health of hair and nails.
Marine Collagen usage recommendations
Zade Vital offers products in different forms according to the needs of the skin. It recommends the capsule form to beauty lovers who have not lost their elasticity and have mild skin problems and dark spots. He recommends those who complain of mild skin dryness, fine lines and the onset of pigmentation, starting with the use of a 3-month vial or sachet and then moving on to the capsule. It is stated that the process that started with the use of sachet and continued with the vial at the end of 3 months will give effective results in the skin with deep lines and dark pigmentations that have lost their vitality and dryness.