In recent years, the fashion world has made a name for itself with hair trends as well as clothes and accessories. Especially on the catwalks, models made by famous hair designers attract attention and are applied by women throughout the year. If you have bought your seasonal clothes and accessories, you are ready for the change in your hair!
Dyson, who cares about hair health and designs his products as a result of his studies on hair science; Dyson Airwrap ™ hair styler, Dyson Coralle ™ hair straightener and Dyson Supersonic ™ hair dryer provide a natural and healthy style for hair. Take a look at the 2021 hair trends and application tips from famous hair designers and decide on your new style!
Bang fashion is coming back bolder
Errol Douglas: "While life is expected to be more normal by 2021, people will want to get rid of home clothes and try more bold models in their hair. This year we will see customized haircuts. Hair will be neat, neat and striking, regardless of the length. Bob style cut. It will stand out as the striking hairstyle of the year, with blunt models and bold bangs to be added.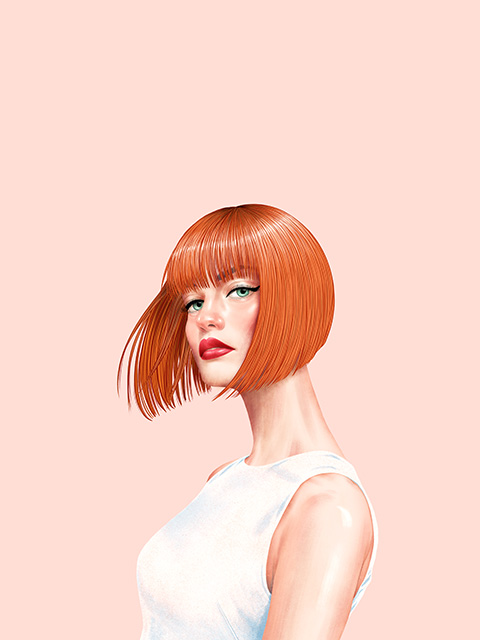 The Dyson Coralle ™ hair straightener is with you as the ideal product to achieve this stunning style! With Dyson's pioneering flexible copper plate technology, the structure of the hair is preserved during styling, resulting in a healthy and shiny appearance. Unlike traditional straighteners, the Dyson Corrale ™ hair straightener provides more control with flexible copper plates to style and pull hair together. To increase the results obtained from styling, it reduces the need for heat and minimizes the damage that may occur to the hair by causing less damage to the hair. Since it can be used wirelessly, it fits easily in your bag, you can carry it with you whenever you want and protect your style. "
Return to the "Grunge" fashion that offers a messy and refined look together
Sunwoo Kim: "In 2021, we see more and more people turning to creating content for fun and inspiration. People want to look good on camera no matter what. A bold, versatile and effortless look that became popular with the grunge fashions of the late 90s and early 2000s. Presenting hair will come back. A sharp, stylish layered and textured hairstyle framing the face will move dynamically, creating an effortlessly cool look in photos or videos.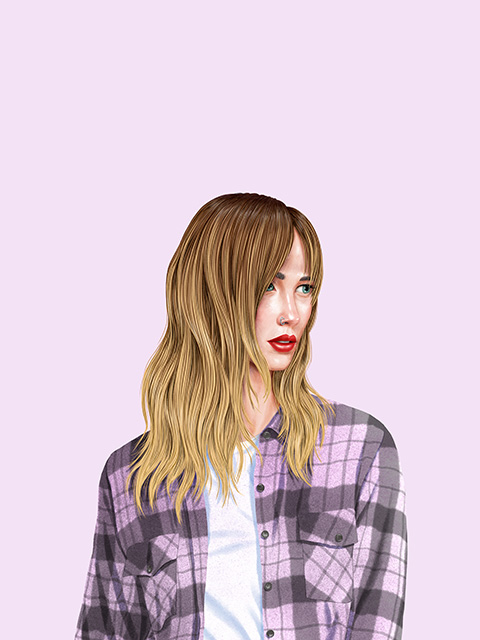 The Dyson Airwrap ™ hair styler is enough to achieve the messy and intricate texture of this look. With the Dyson Airwrap pre-styling head, you can easily dry your hair, especially by drying your hair roots with medium temperature high air flow. When your hair is slightly damp, use the 40mm Airwrap head with high heat and high airflow to achieve unique curls. Once the curls have cooled, run your fingers across your hair and open your curls for a messy look. Finally, fix your style with a spray. "
90's inspired "Space Knob"
Matthew Collins: "We will continue to see traces of the '90s as we enter 2021. People will get bolder by trying tight buns and hair accessories as a way to express their identity. Hair colors and cuts have been pretty straightforward for a while, so when people come out of quarantine they are big with cool buns. it will show off a bold sense of style without a cut or color change.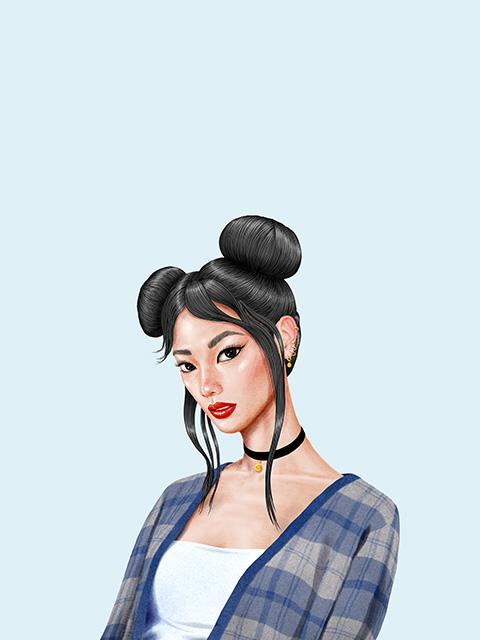 To achieve this style, first part the hair with the help of a fine comb, starting at the center and in the middle. Then gather the hair on either side of the head, leaving small tufts in front to frame the face. Twist each ponytail around its base to get a bun on either side. Secure the knobs with elastic and wire buckles. Finally, smooth out tufts in the front with the Dyson Coralle ™ hair straightener. "
Hair that looks like it just got out of bed
Jen Atkin: "We let the hair grow in the past months in quarantine, now it's time to evaluate this natural look. In 2021, stylists will hear the saying" make it look like I just got out of bed. "An effortless, natural, organic style, a little disheveled look, in popular culture and more and more on the runway as the year progresses. Stylists will apply this model for those who want to embrace what Mother Nature has given.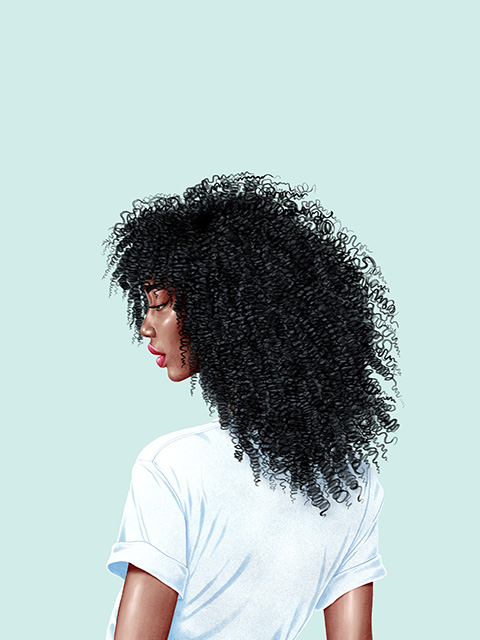 Of course, not all of us have the right hair type to get the perfect look, so we need some help. First of all, get a natural drying by using the Dyson SupersonicTM hair dryer's diffuser nozzle that distributes air evenly across every tress of hair. In cases where a natural fluctuation is not possible for thinner or straighter hair types, get your hair ready by using the appropriate hair product. Use medium heat and low airflow to avoid hair damage and unnecessary flyaways. "
The simplicity of straight and stylish hair will not be abandoned
Jehee Park: "All the chaos and confusion of COVID-19 will push people to look for simplicity next year. They will prefer easy-to-achieve, effortless, clean looks. Wearing a mask means people are now choosing a more natural make-up, and in turn, looking for more natural hairstyles. This naturalness will also be complemented by hair that looks straight and stylish.
Making this look quick and simple, the Dyson CorraleTM hair straightener is gentler on the hair while providing a naturally straight style. With its unique flexible copper plate technology, it provides more control to style and bundle hair. In order to increase the results obtained from styling, it reduces the heat requirement and minimizes the damage that may occur to the hair by causing less damage to the hair. "
New styles emerging with masks
Jawara Wauchope: "Masks are now part of our daily lives and this is an ideal platform for people to showcase their creativity in hair. We saw many people trying to learn new ways of styling their hair during quarantine, and as we entered 2021, the world we live in is much different than we could have imagined a year ago. This year we will see some incredible hair looks that are influenced by the use of masks.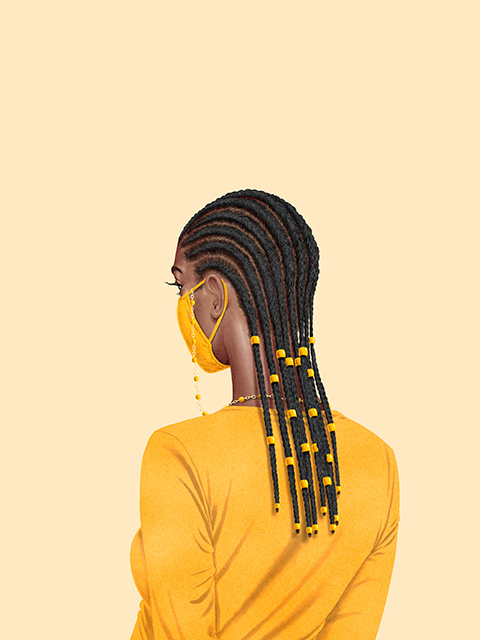 The Dyson AirwrapTM hair styler offers the possibility of applying many patterns with one product, helping people change their style depending on how they feel every day. From creating voluminous curls and natural waves in the hair to models that frame the face … When it comes to hair, masks don't have to restrict us. That's why we're excited to see that our hair can change and renew our overall style. "