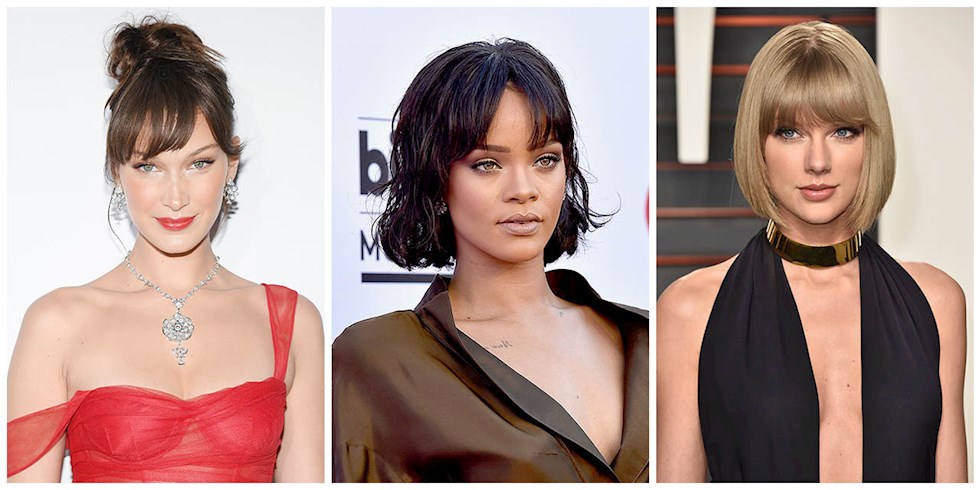 Bangs… The dream of a hair style that many women cannot realize.
Let's admit that almost all of us didn't dare to look at the fringe hairstyles at least once! Especially trying bangs, which are among the fearful dreams of curly or wavy hair, is actually much easier than you think.
"Bangs never fit my face shape!" We plan to refute your theory because there is a suitable fringe model for all face shapes. Besides the short 'pixie' cuts, one of the biggest decisions of the hairstyle, bangs are a bold move that is irreversible for a long time. Especially this year, you have no reason not to try the fringed hairstyles that are even more prominent!
It may not be wise to go to the hairdresser with a photo of your favorite celebrity. The most important point in bang models that look different in each face shape is to choose a cut that fits your face shape. In order to make the bangs look smooth, you can have a cut that you have not dared to do for years, considering that you will spend more time on its care. First, discover what kind of face shape you have by examining the features of your face. Then choose from the models suitable for your face. The moment has come when you have wanted so much but could not do it for years! You can now try a fringe hairstyle!
You can see models of bangs suitable for different face shapes in the photo gallery..