Guerlain captures the most positive expression of femininity with this new fragrance: an irrepressible love of life and radiant happiness. Mon Guerlain Sparkling Bouquet reflects the aura of the sparkling woman whose smile illuminates the world.
Angelina Jolie's generous spirit as Mon Guerlain's muse and her many human devotions shine as she carries a powerful hopeful message that radiates with enough positive energy to spread to those around her.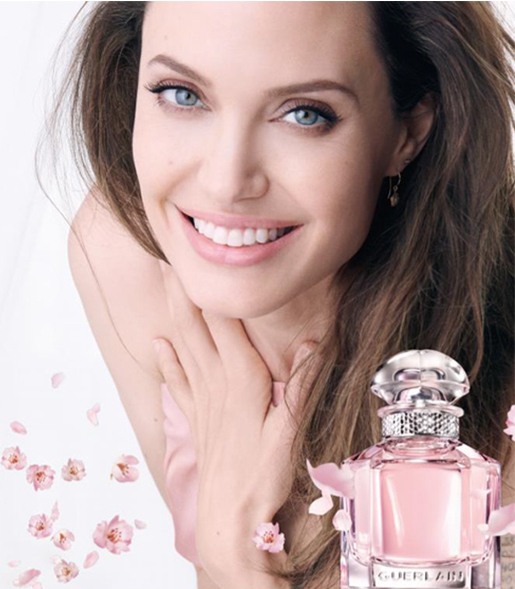 Sparkling Bouquet spreads like an aura through the skin and becomes a completely mesmerizing fragrance with its magnetic attraction. Top notes are Bergamot, Tangerine Orange and Pear; middle notes of Peony, Jasmine Sambac and Lavender; The basic notes are Tahitian Vanilla, White Musk and Sandalwood, designed by perfumers Thierry Wasser and Delphine Jelk.
Iconic bottle of symbolic fragrance
"Quadrilobe" four leaf bottle. Clean lines and sensory curves blend harmoniously in this bottle, created in 1908, which owes its name to its cap shaped from four perfect geometric lobes. Ideal symbolism for many aspects of femininity, according to Mon Guerlain. For Mon Guerlain Sparkling Bouquet, the "Quadrilobe" bottle has been specially redesigned with an inspiring jewelery lens.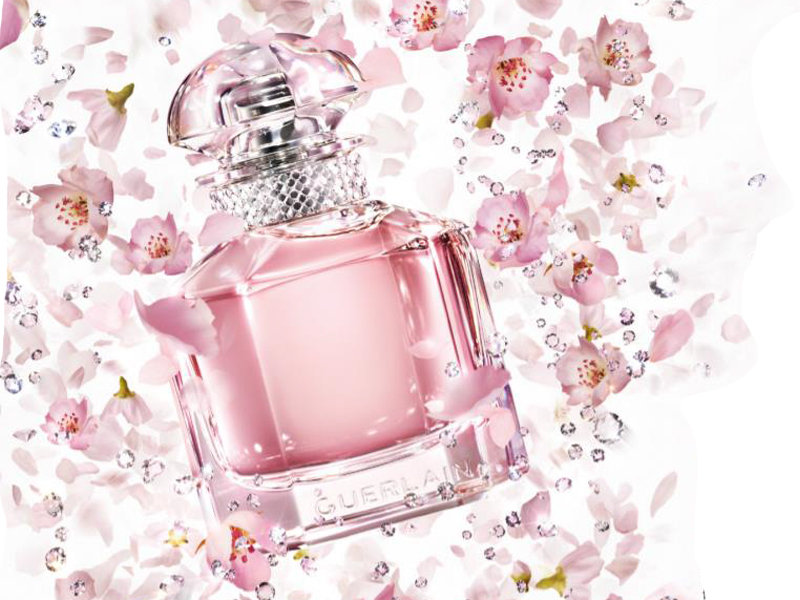 The ring, which has been developed with a new finish evoking sparkling pavé crystals, and its design consisting of four-leaf motifs in a silver tone that reflects the light intensely, underlines the precious character of this fragrant new Mon Guerlain.