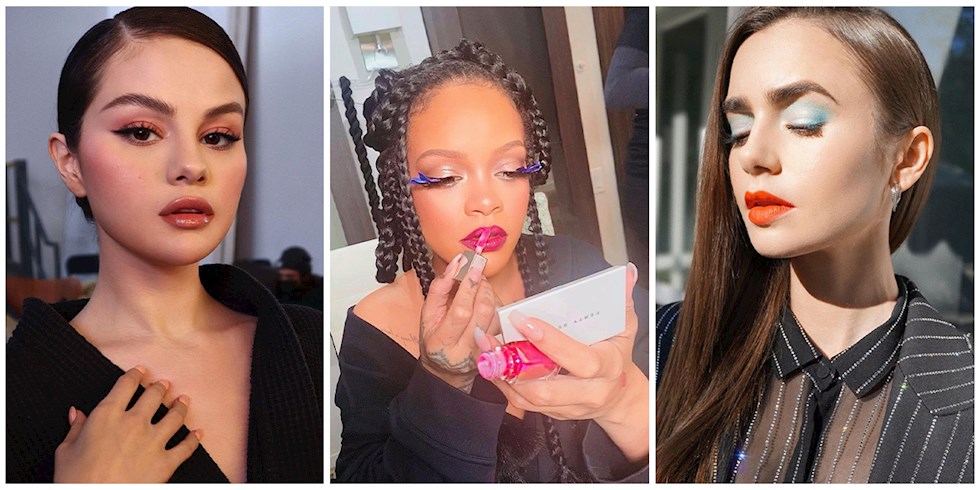 From festivals to birthday parties, 2020 stole many pleasant moments from us… Now, New Year's Eve is included in this. Physically we won't be able to attend crowded parties and celebrations, but we have Zoom, FaceTime, Houseparty and many more apps behind us! While the speed of digitalization of the world has increased with the pandemic, video talk parties have become the new 'in' activity. In addition to Zoom conferences where we made exotic travels with different backgrounds, weddings, birthday parties and much more were carried to our phones and computers. When this is the case, "Why should I dress up and make up?" You may be thinking. But no! Since we have boundaries, we are in our most fun and flamboyant state within these boundaries.
Yes we are at home and we can be alone… But there are many reasons to be experimental! We can wear clothes that you cannot wear outside due to seasonal conditions and we can apply make-up styles that we do not dare. In fact… If you are stuck between a few styles, you can try them all overnight. You ask why? Because we are at home!
If the situation will be looked after by well this year, not only for all the world to celebrate their new year house Turkey 'FOMO' status will be. Family dinners, New Year's Eve with housemates or video chat parties… Whatever event you plan, do not compromise on your make-up! Just as dressing makes you feel safer, wearing make-up also raises your mood. In addition, you can go to the limits you have not gone before in makeup styles that will be the subject of many 'new year new me' selfies. Frilly eyelashes, face stones and blue lipsticks that we added to our appreciation file from celebrity make-up styles or festival photos that we drowned in admiration… "Where will I try this?" It's time to try out all the maximalist makeup styles you say!
On the photo gallery, you can see the New Year's make-up suggestions at home, inspired by celebrities' makeup styles.