What are flax seeds? What nutritional values ​​does it contain? How many calories?
Flax is an annual plant belonging to the Linaceae family. Flax seeds are the fruit of the flax plant. Humans have consumed flax seeds since the dawn of civilization. In ancient Egypt and Greece, it was used especially for medicinal purposes to relieve abdominal pain and also as an energy source. Scientific evidence includes the consumption of flax seeds; It supports it due to its high omega 3 and omega 6 fatty acids, alpha linolenic acid (ALA), lignans, high quality proteins and fibers. These compounds play a biologically active role in the prevention of some chronic diseases (many types of cancer, diabetes, cardiovascular disease, cerebrovascular stroke). Flax seeds are also a good source of vitamins and minerals. Contains vitamin B1 (thiamine), copper, molybdenum, magnesium and phosphorus. 1 tablespoon (10 g) of ground flaxseed contains 2.8 g of fiber and 55 kcal.
What are the benefits of flaxseeds?
Flax seeds are most often used as a laxative to improve digestive health and relieve constipation. It is also preferred during menopause to relieve hot flashes and breast pain. Flaxseed oil is beneficial for a variety of conditions, including arthritis. Both flaxseed and oil are helpful in combating high cholesterol, improving glucose tolerance, reducing inflammation indicators and preventing cancer (intestine, breast, prostate) by blocking tumor formation.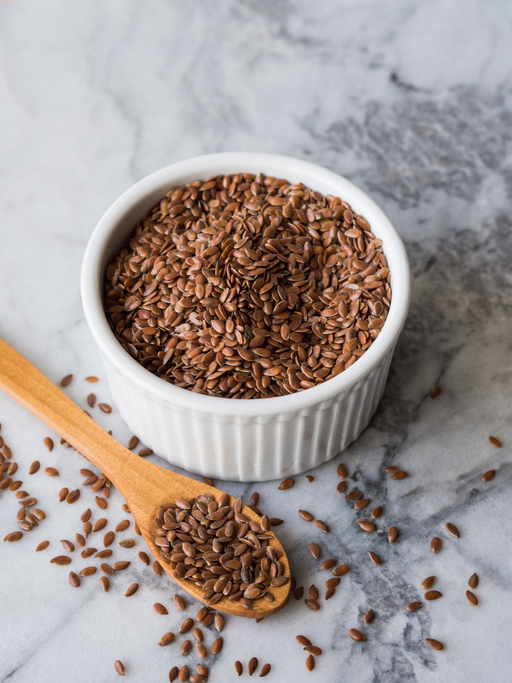 Does flaxseed benefit the skin?
Flaxseed is effective in combating aging thanks to the omega 3 fatty acids, lignans and antioxidants it contains. Omega 3 fatty acids help keep the skin smooth and moist, lignans help rebuild broken blood vessels and skin cells on the face, and antioxidants protect the skin from free radicals and UV rays. In addition, flaxseed can balance estrogen in the body, thereby regulating sebum production and helping to reduce acne formation. In addition to eating flax seeds, the granular flaxseed powders added to face masks remove dead skin and blackheads, tighten pores and prevent dirt from settling.
Are there any harms to consuming flax seeds? Who should pay attention to flax seed consumption?
Flax seeds are generally well tolerated and allergies are unlikely. It is recommended to drink plenty of water while eating flax seeds. It has been found that eating up to a maximum of 5 tablespoons a day is safe and beneficial for most healthy individuals. Those with thyroid problems should avoid eating high amounts of flax seeds. Per day max. It should be limited to 1-2 tablespoons. In unaccustomed people, suddenly eating large amounts can cause bloating, gas, abdominal pain and nausea. Pregnant and breastfeeding women should not use flax seeds. Flaxseed dilutes the blood due to the omega 3 it contains, and those who have bleeding disorders or who use blood thinners should avoid eating high doses.
Can flax seeds lose weight?
Flax seeds are often used as part of weight loss diets. The soluble fibers it contains can encourage weight loss by suppressing hunger and eating cravings in overweight or obese individuals. Meta analysis of 45 studies; found that individuals with a body mass index of 27 and above tended to have greater weight loss when taking 30 grams (average 3 tablespoons) of flaxseed daily for 12 weeks
How to consume flax seeds?
1 tablespoon of ground flax seeds can be added to hot or cold breakfast cereals. 1 teaspoon of ground flax seeds can be put into the sauces prepared inside the sandwiches. Again, 1 tablespoon of ground flax seeds can be added to yogurt and eaten with red fruits. Ground flaxseed can be baked with cookies, cakes, breads and all other baked goods. It can be added to drinks, smoothies.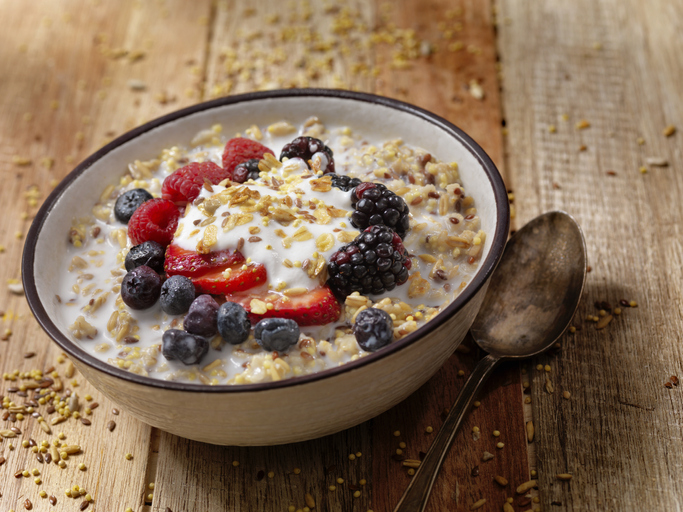 A few healthy recipes for flaxseeds:
Flaxseed fruit smoothie
Materials:
½ kiwi or ½ small pomegranate,
½ apple,
1 small banana,
4 large strawberries,
1 tablespoon of lemon juice,
1 glass of milk (lactose-free or almond milk)
1 tablespoon of ground flax seeds
Preparation: Blend all ingredients except flax seeds until they are soft. Finally add flax seeds and mix. Consume fresh. It can be stored in the refrigerator for 1-2 days.
Cheese balls with flax seeds
Materials:
250 g light cream cheese,
1 teaspoon of black pepper,
1 teaspoon of chili pepper,
2 wipe tablespoons of ground flax seeds
Preparation: Mix cream cheese, black pepper and chili pepper in a bowl. Form 2 balls. Cover each ball with 1 tablespoon of flax seeds, both sides of it. Wrap it in cling film and refrigerate for 2 hours. Serve with crackers and vegetables.
Bulgur pilaf with flax seeds
Materials:
2 tablespoons of butter,
1 glass of bulgur,
Cup of flax seeds,
1/3 cup chopped onion,
1 small tomato diced,
2 cups of chicken broth,
½ teaspoon of salt,
1 teaspoon of chopped fresh rosemary
Preparation: Melt the butter in a pot over medium heat, add the bulgur, flax seeds and onion and mix for 1-2 minutes. Then add the tomato, chicken stock, salt and rosemary. Cook for 15 minutes. Air the rice with a fork and let it rest for 10 minutes.
Omega 3 Mediterranean Salad:
Materials:
1 pack of mixed Mediterranean greens,
1 small bunch of parsley,
1 tablespoon of ground flax seeds,
1 teaspoon of sunflower seeds and pumpkin seeds,
1 teaspoon of sesame seeds,
1 tablespoon of extra virgin olive oil,
Lemon juice,
Salt
Preparation: Thoroughly wash the mixed salad leaves and dry them. Mix all the ingredients well in a large bowl.
ARTICLE: Dietician Şebnem Kandıralı Yıldırım
---
What are the benefits of olive leaf tea?
---
Do you know the benefits of cherry stalk tea?